Your Private Retreat
Large Modern Rustic 3-bedroom house set on 1.6 acres of established gardens
A short journey along a quiet winding road leads you to your Hepburn Springs Retreat, upon your arrival it will instantly become apparent why return guest refer to it as Hepburn's Hidden Gem.
With its modern rustic décor, solid timber floors throughout, large open fire place, romancing fleur de lis, walls of sage and earthy tones it creates a sense of calmness which is complemented with a fusion of 19th century French and Australian antiques and vintage objects invites to a harvest; share food and laughter and uncork a bounty for those you love.
Open the French doors and you will find yourself on larger wrap around deck where your backdrop is the Wombat State Forest, descend the stairs and explore your private 1.6 acres of established gardens with their European influence that connects with the Swiss Italian heritage of the area. Immerse yourself in your environment by ambling around the garden that is filled with grape vines, fruit orchard, tumbling roses, cottage garden and your own private olive grove you will quickly understand why its Hepburn's Hidden Gem.
Sit quietly in the garden and enjoy the sounds of Kookaburras laughing in the treetops, watch the Honey-eater birds go about their business, and wait for the Kangaroos to arrive for their evening feed.
This modern rustic family house is a short 3-minute drive from Daylesford or Hepburn Bathhouse and Spa. It provides accommodation for up to 6 people in 3 bedrooms that offers a unique experience throughout the seasons, from the Autumn colours of the onset of Winter, the open fire for the depths of Winter, Spring with its abundance of flowers new foliage and mothers attending their offspring and Summer with its balmy nights spent on the large deck.
Kookaburra Ridge……. more to experience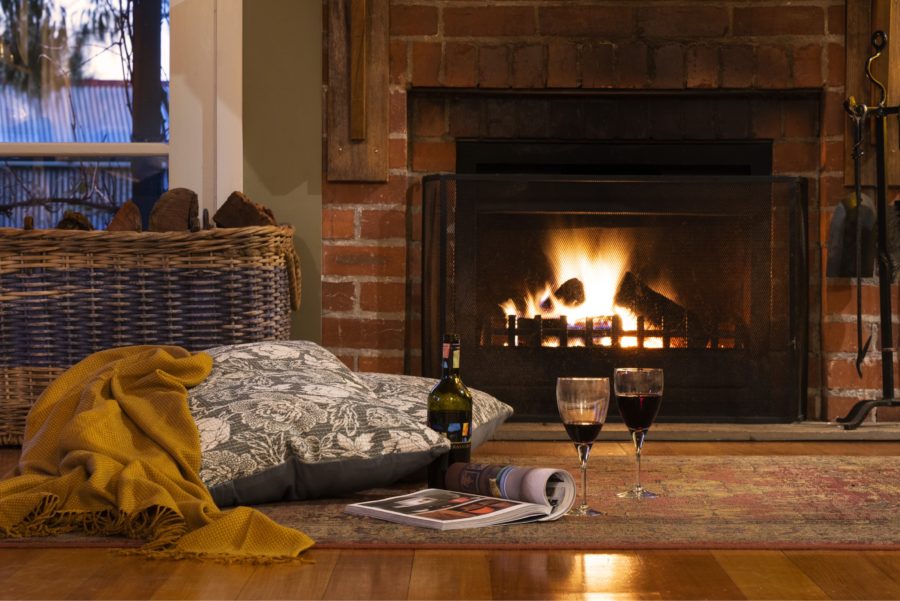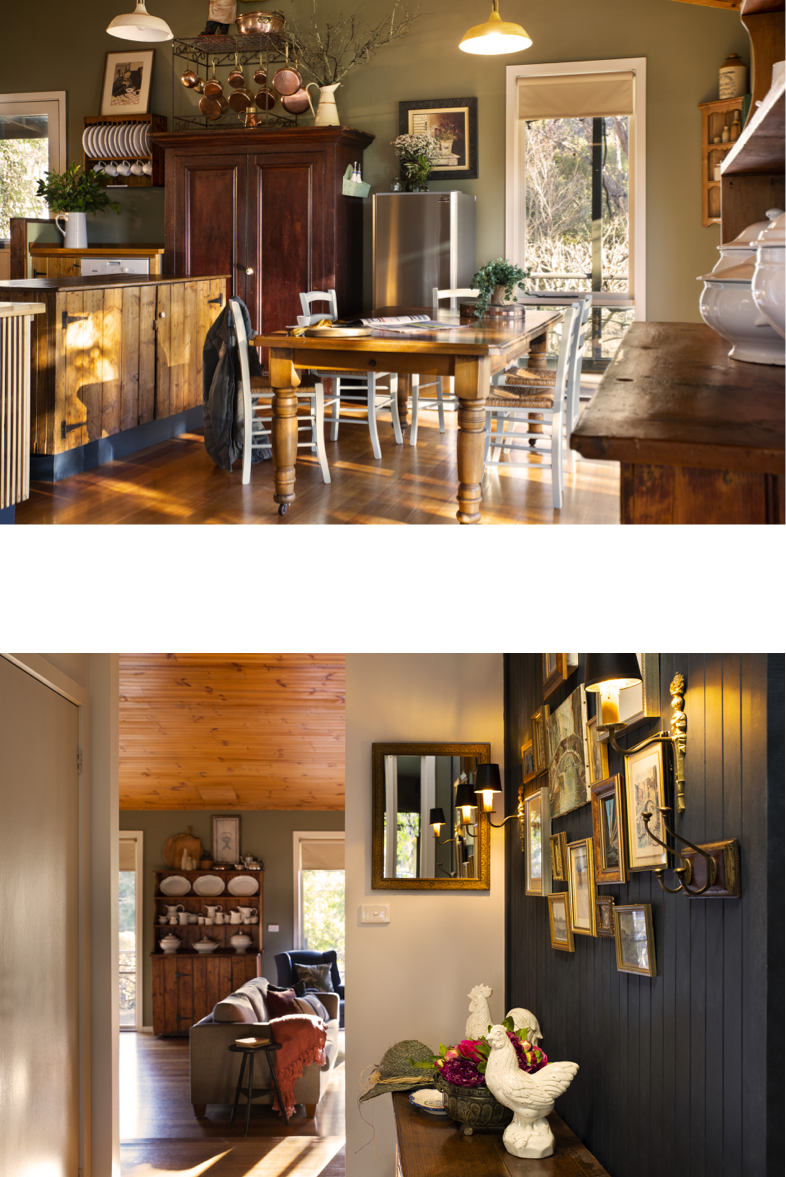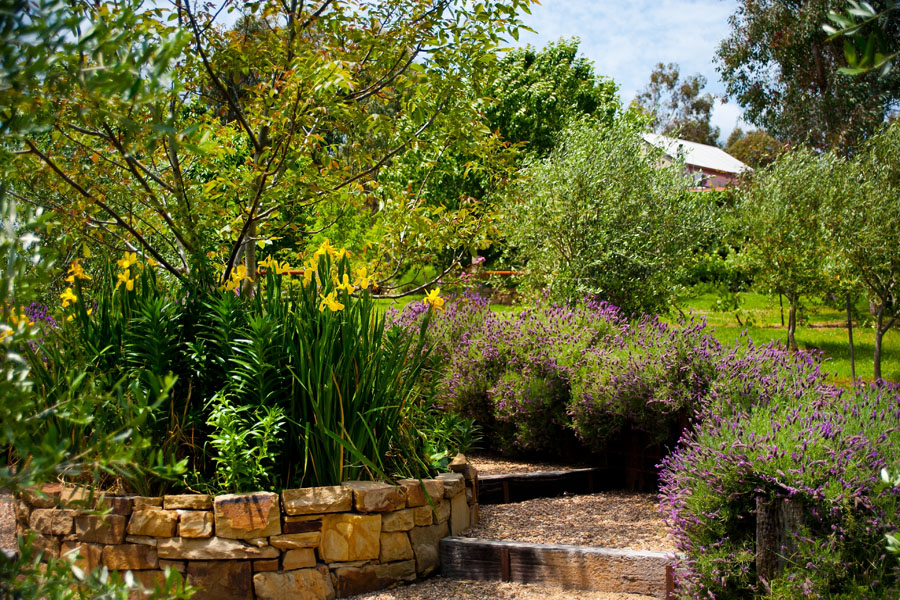 A TRUE HEPBURN SPRINGS RETREAT – A SILVER GROVE OF OLIVES, SUNSHINE AND CITRUS, AND SPEARS OF SWEET LAVENDER.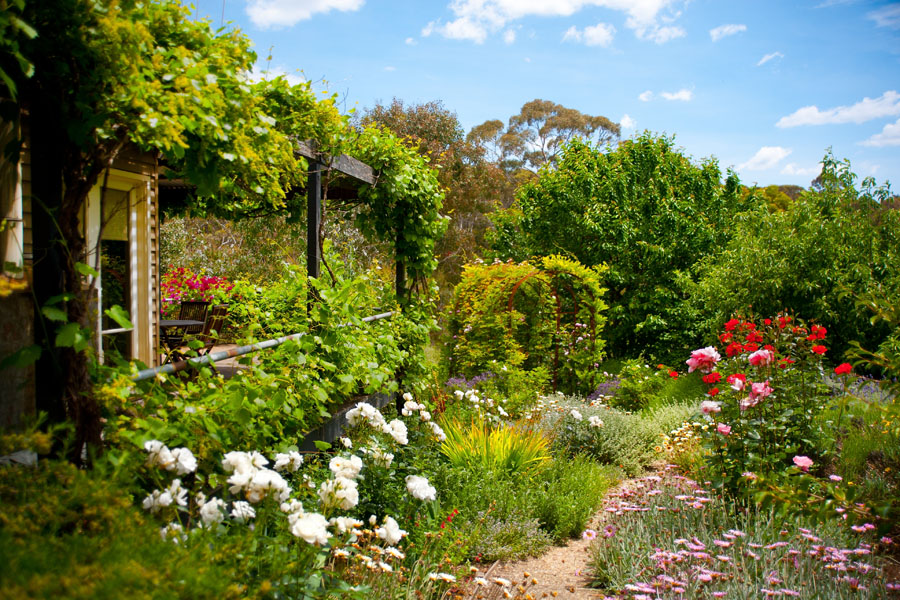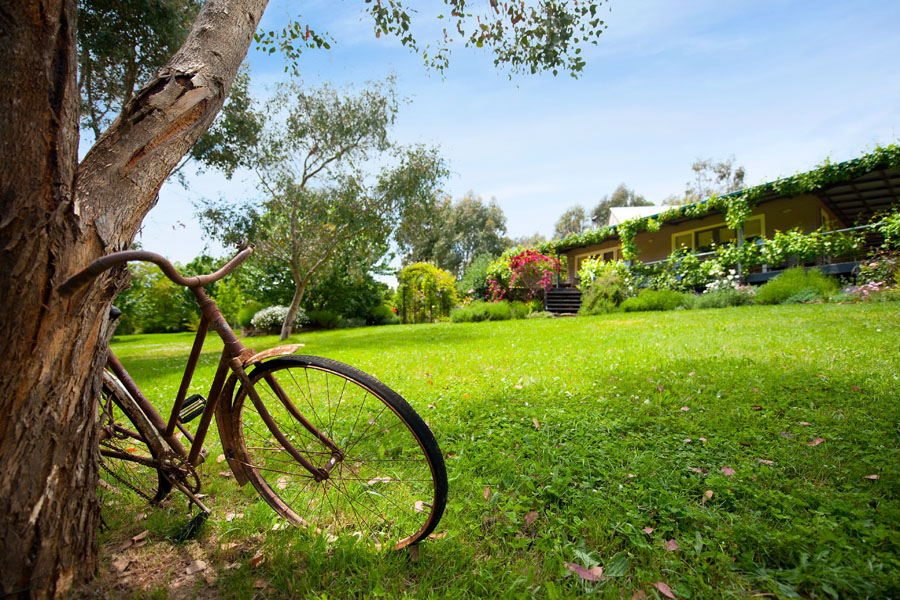 We spent a lot of time out on deck, eating, drinking, yoga-ing and generally lazing about while the kids explored the grounds, spotting a few kangaroos.

Guest Review 2018 - Guest Review 2018

Everything was just so delightful, the property is so idyllic, warm, and inviting, the gardens are beautiful to stroll through and explore.

Guest Review 2019 - Guest Review 2019

What a wonderfull way to escape the hustle and bustle of city life! A stay at Kookaburra Ridge can certainly help to recharge the batteries.

Guest Review 2019 - Guest Review 2019

We added this cute fact to welcome all those who typed Heburn Springs and searched for accomodation Hepburn Springs. You probably know Heburn has a 'p' and accomodation has another 'm', but really, who cares? We just want to make sure you find us.

– Cute fact -

"I am so glad we booked Kookaburra Ridge for our anniversary weekend. We loved the rustic kitchen and gardens and the garden view from the spa was perfect. We'll definitely be returning"

Guest - Review, 2015

"A real country getaway. I felt like I was in Italy or France. We loved the fire and even in winter the garden was beautiful."

Guest - Review, 2014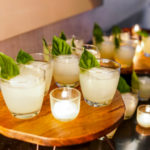 Spend an afternoon tasting local wines at a cellar door. Sample the botanicals and rich smooth flavours of handcrafted gin. A kaleidascope of tastes awaits.