Hepburn Springs retreat
harvest of peace
Along a Hepburn road, a path through clematis and camellia, leads to your Hepburn Springs retreat. Timber, romancing fleur de lis, and walls of sage, cocoon you beside the fireplace. Carved oak and proud, old sideboards, breathe rustic history and invite you to a harvest; share food, uncork a bounty for those you love. Awaken your senses in a green, Tuscan paradise, beneath towering gums, and wake to the distant sounds of kookaburras and the chirping of frogs.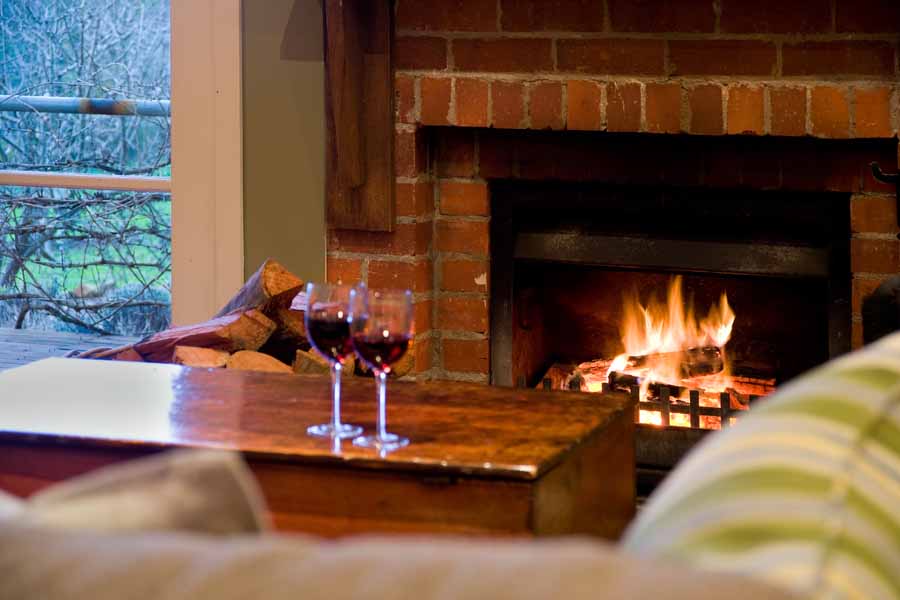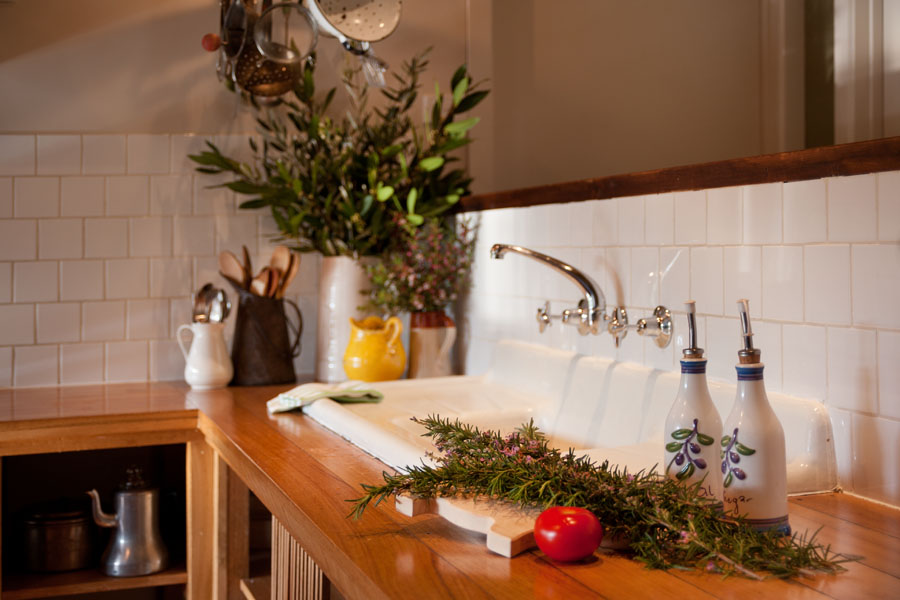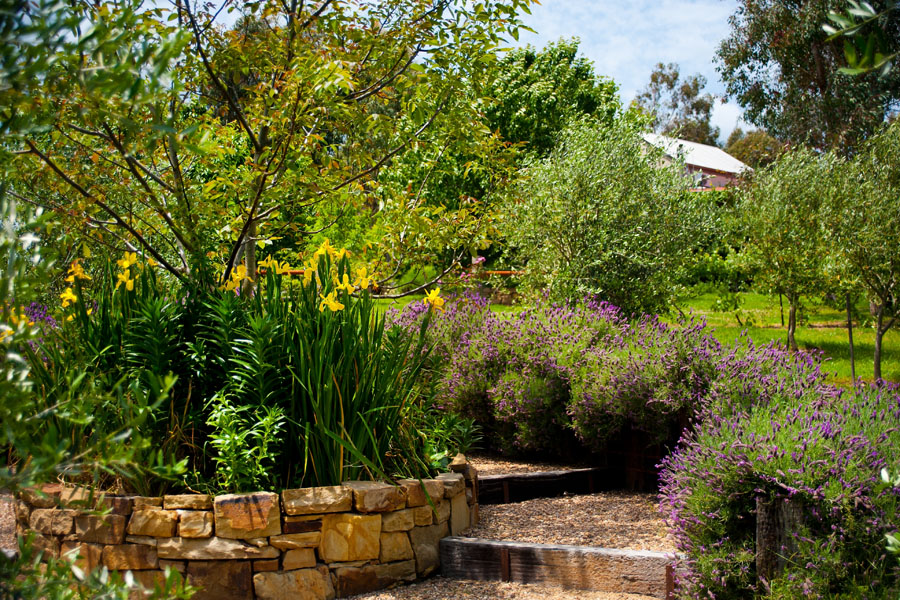 A true Hepburn Springs retreat – a silver grove of olives, sunshine and citrus, and spears of sweet lavender.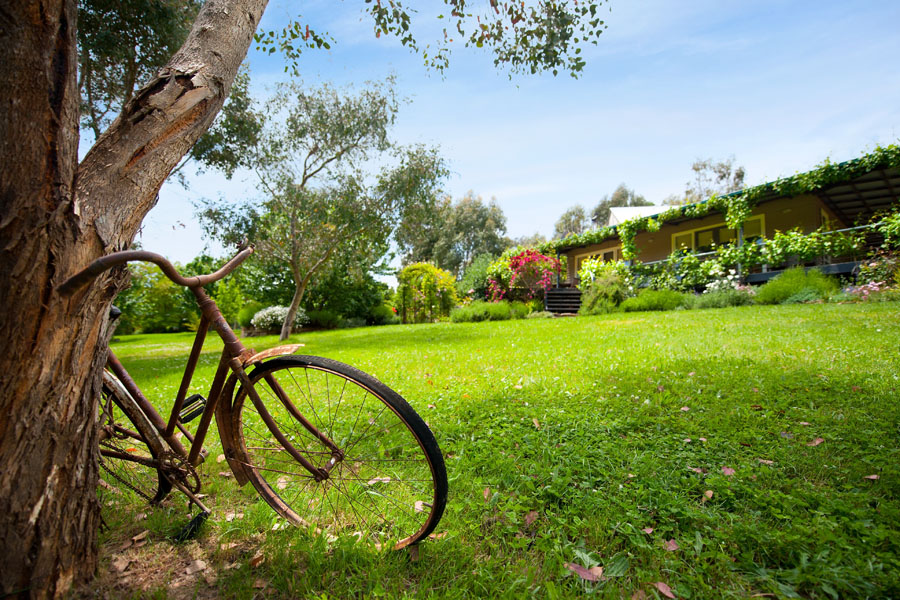 We added this cute fact to welcome all those who typed Heburn Springs and searched for accomodation Hepburn Springs. You probably know Heburn has a 'p' and accomodation has another 'm', but really, who cares? We just want to make sure you find us.

– Cute fact -

"I am so glad we booked Kookaburra Ridge for our anniversary weekend. We loved the rustic kitchen and gardens and the garden view from the spa was perfect. We'll definitely be returning"

Guest - Review, 2015

"A real country getaway. I felt like I was in Italy or France. We loved the fire and even in winter the garden was beautiful."

Guest - Review, 2014
Things to do in Hepburn Springs & Daylesford
We provide an overview for visitors of some of the main attractions and things to do in Hepburn Springs & Daylesford. We also regularly provide reviews and information about upcoming local activities on our blog. Our aim is to give you original, quality content and resources for your weekend getaway or holiday. We also regularly run competitions for our lovely guests and followers to win a mid week stay. Follow our Facebook page and visit our reviews page to find out about our latest luxury getaway competition.